You can count on us! Although we depart from Prague we charge a reduced flat fee for departures to Říčany so you don't have to pay for mileage. We have over 27 years of experience with sewage and household drain cleaning. We pride ourselves on our professional approach, state-of-the-art equipment and last but not least our value for money in keeping with our price-to-power ratio.
In the event of an emergency, call our operator on +420 722 153 921 od from 6.30am to 6pm. If it's not a sewage emergency, you can use our Online form.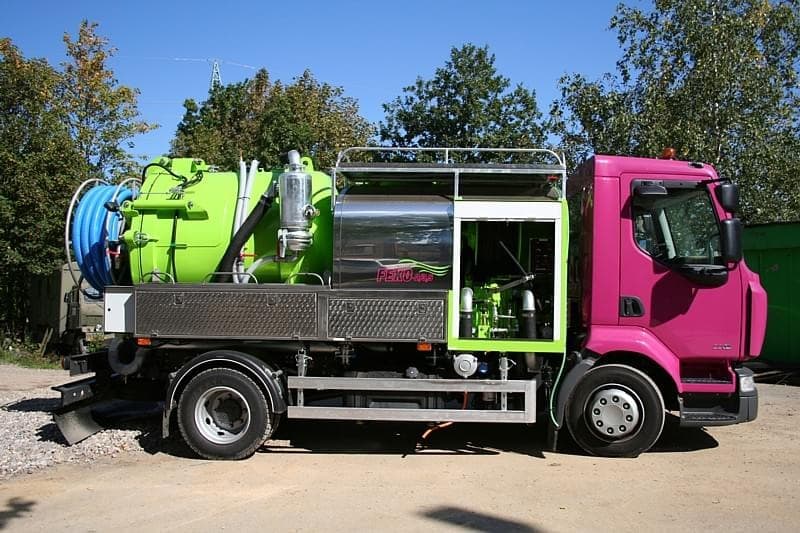 We bring all necessary cleaning equipment to locations in Říčany
Our cleaning vehicles are fully equipped with technology for mechanical cleaning of household drains and for sewage cleaning using pressurized water.
Our suction vehicles are equipped with pressurised water, so not only do we empty your reservoir but we also clean it thoroughly. Only one of our vehicles performs both the suction and cleaning process.
When it comes to sewerage, we can do anything