Wastewater and sludge suction
Is your reservoir, cesspool or grease separator blocked? We'll suction and dispose of it
Companies, water institutions and individuals regularly call on us. So if you have a reservoir, grease separator or just a flooded space, we'll suction, clean and dispose of it. Every year we resolve around 6,000 problems with sewage in Prague and the Central Bohemian Region. No excuses!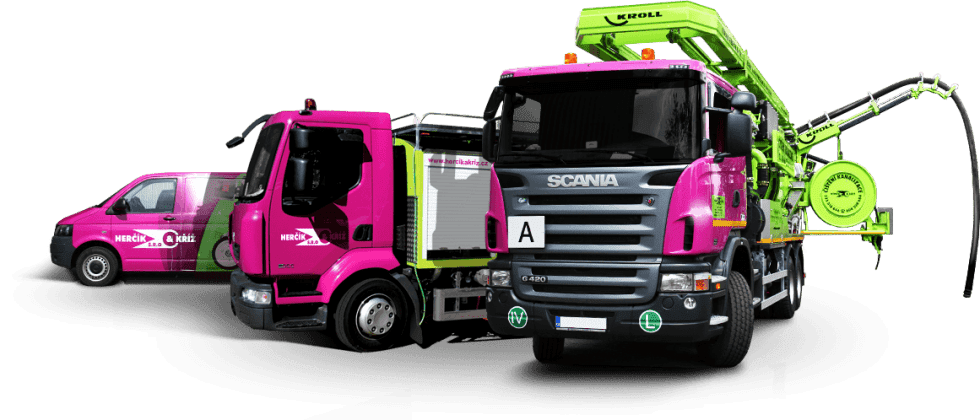 Order grease separator or septic tank wastewater disposal
Need to empty a reservoir, septic tank or sludge tank? Or do you need to drain your flooded basement or elevator shaft after a rainstorm? We'll be there straight away. Our technology would suction a pin from the bottom of the sea.
We'll remove and dispose of it
Grease separators used in restaurants with large kitchens or meat processing and similar facilities
Sludge from slop pumps, reservoirs and septic and other tanks
Water from flooded spaces using sludge pumps and impurities using industrial hoovers
Excrement from cesspools and septic tanks requires regular disposal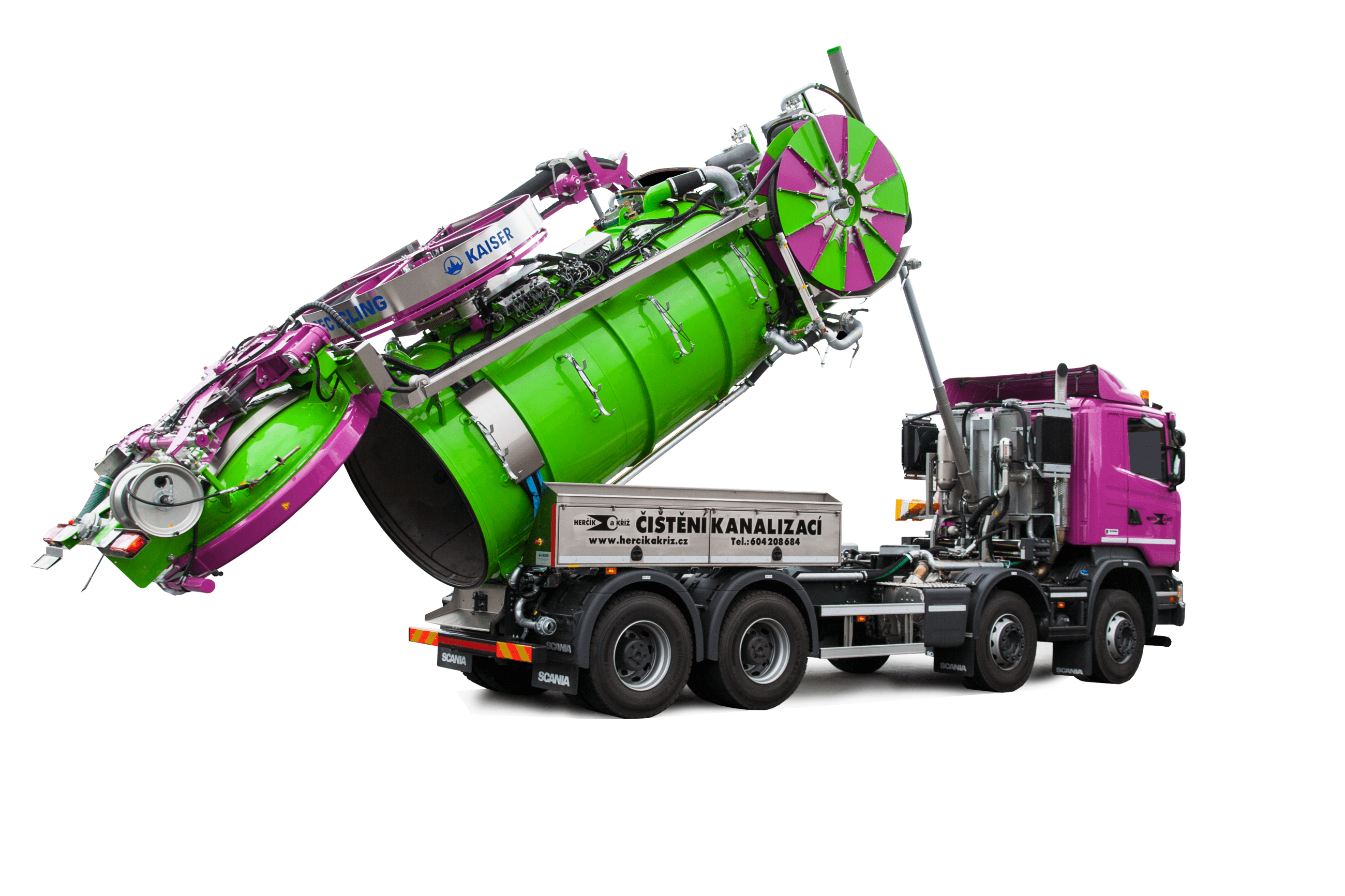 We immediately clean your tanks
Our suction vehicles with recycling or combined extensions are also equipped for sewer and pipeline cleaning using pressurised water. After removal of dirt and sludge, we clean all tanks, reservoirs, rainwater, courtyards, streets, mountain inlets, sand catchers and settling tanks. They'll look like new.
For 27 years we've been maintaining sewage even handling cesspool disposal. Our quality certificates and 16,000 satisfied customers prove it. We deal with all sewage issues, so you need look no further.

If you need to suction it out, we have the power to do it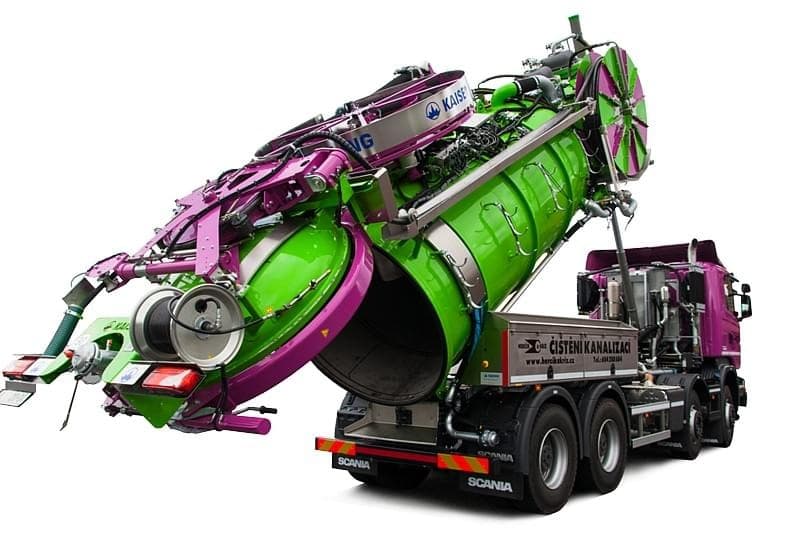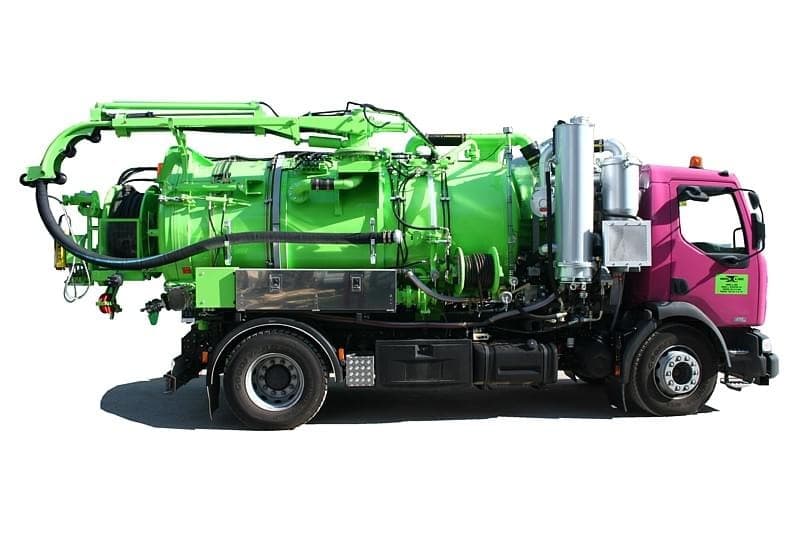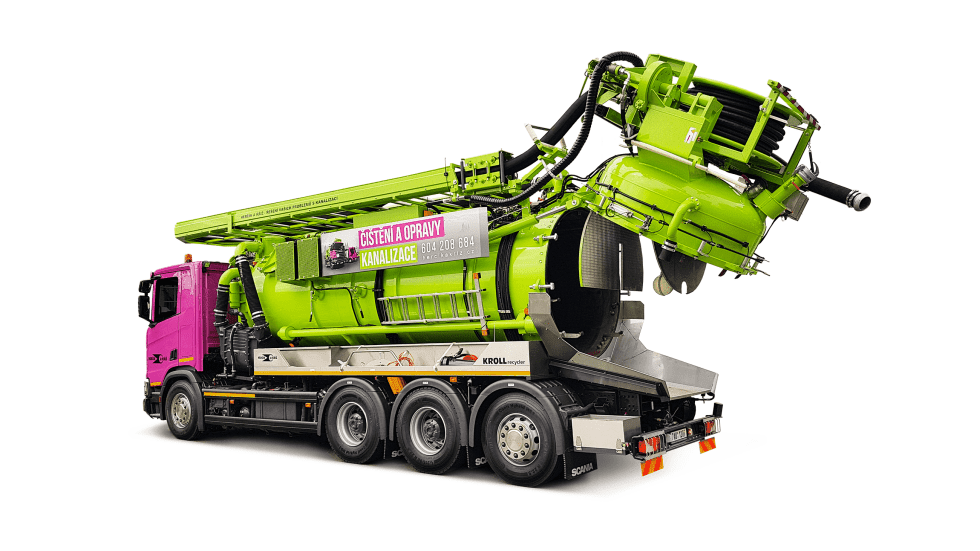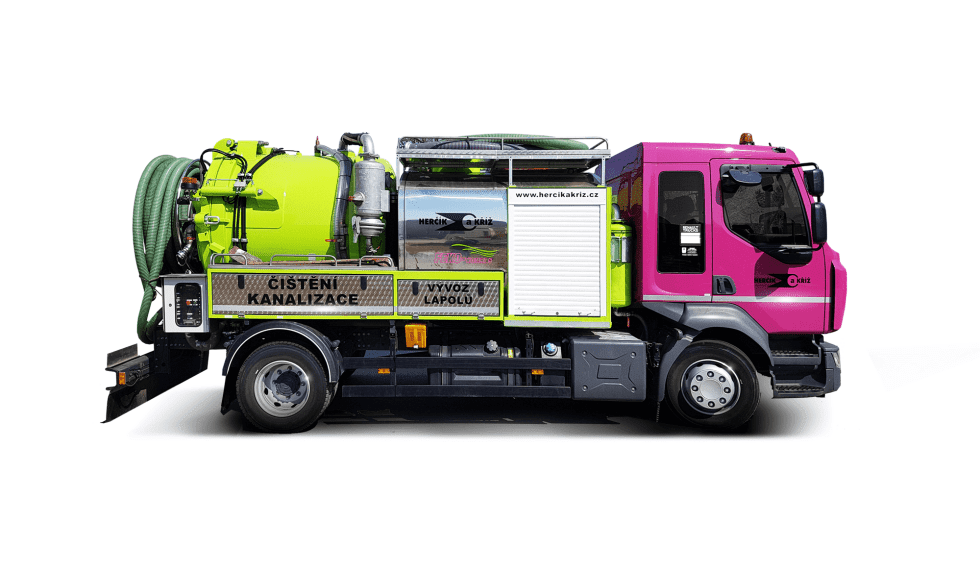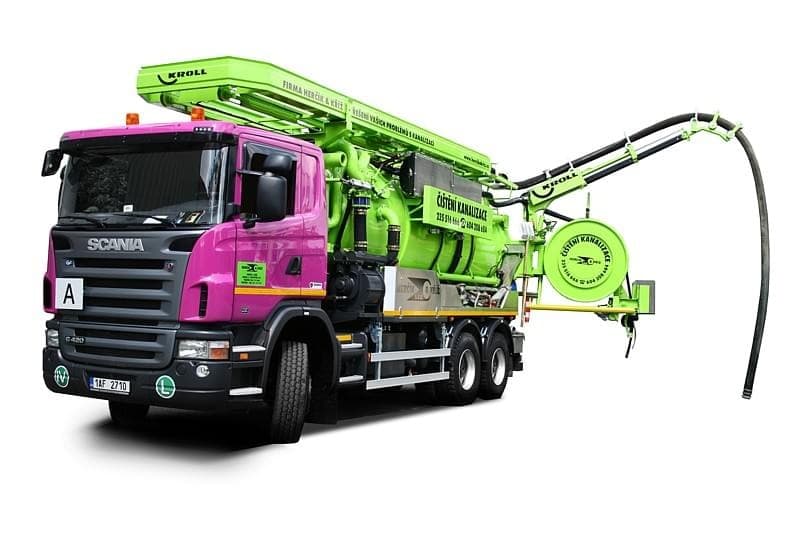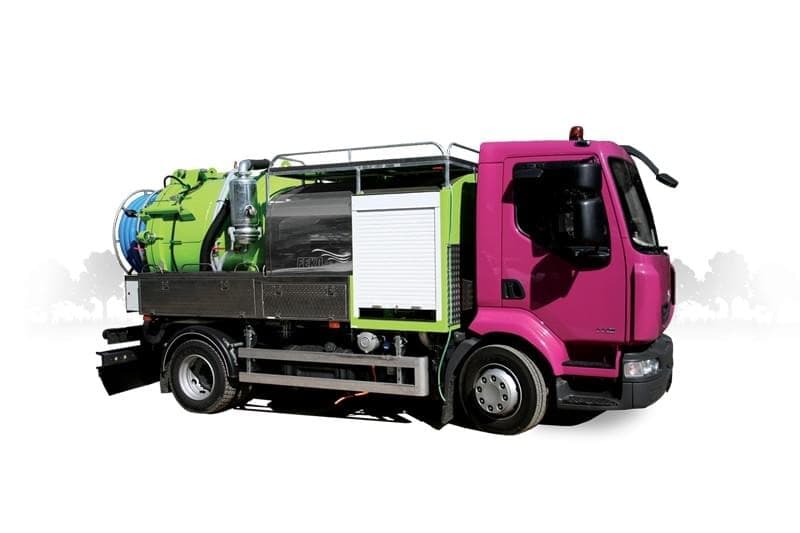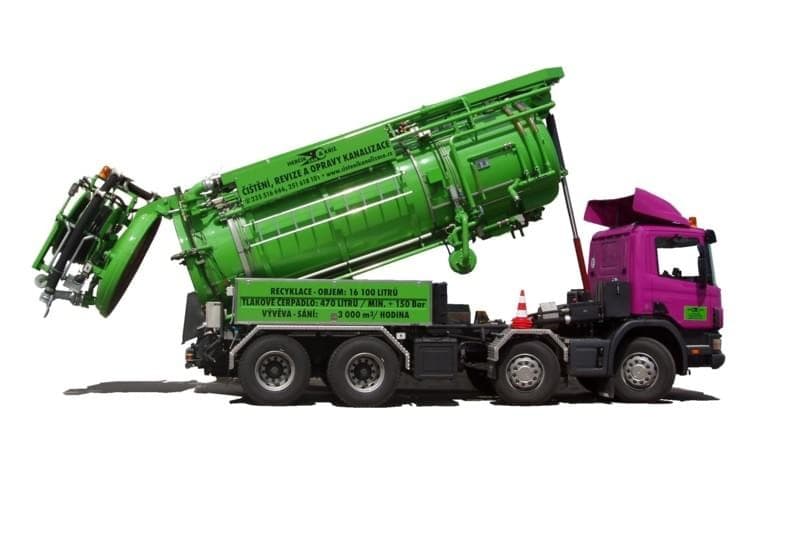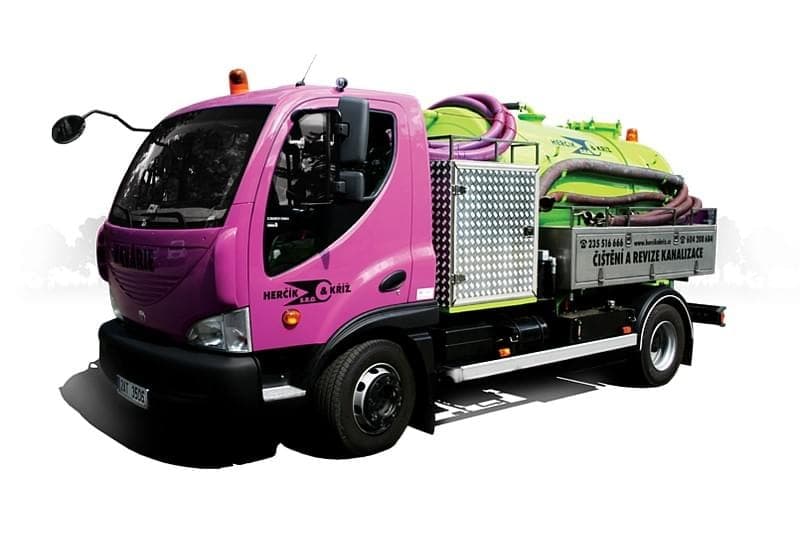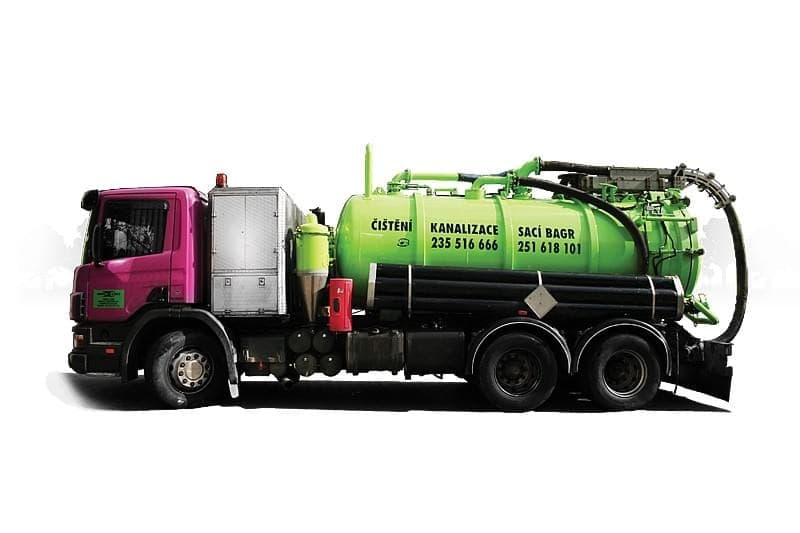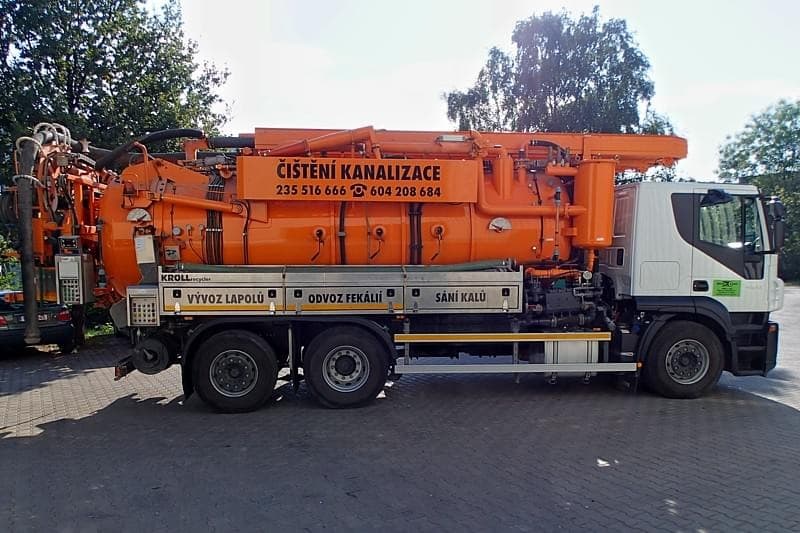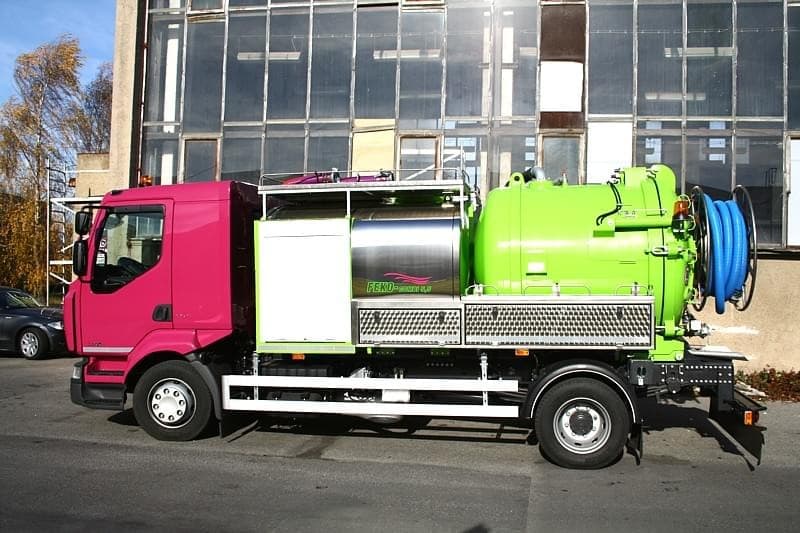 We suction solid sludge from the greatest depths and over the longest distances. Even if your reservoir is far from the driveway, our equipment is up to the task with suction power of up to 6,200 m3 per hour and a total connected hose length from 30 to 200 m. Our tanks hold up to 13,000 litres of sludge so the job is done in just one trip.
Suction vehicle in operation
Our powerful suction technology gets work done in ¼ of the usual time needed, so you pay less.
Our suction vehicles have a tank capacity from 3 m3 up to 13 m3. Whatever suction is needed we manage it all in one trip, so that you save on transport.
Our suction vehicles are equipped with pressurised water. We also clean reservoirs, separators and connecting pipes using water pressure.
When it comes to sewerage, we can do anything