Full waste water reservoir, cesspool or separator?
Suction, cleaning and disposal. Easy, fast and at a great price
Every year we solve around 6,000 problems with sewage in Prague and the Central Bohemian Region. We're not afraid of getting our hands dirty seeing as we also. Suction sludge and dispose of excrement. Our equipment would suction a pin from the bottom of the sea. And we clean your tank and pipeline with pressurised water.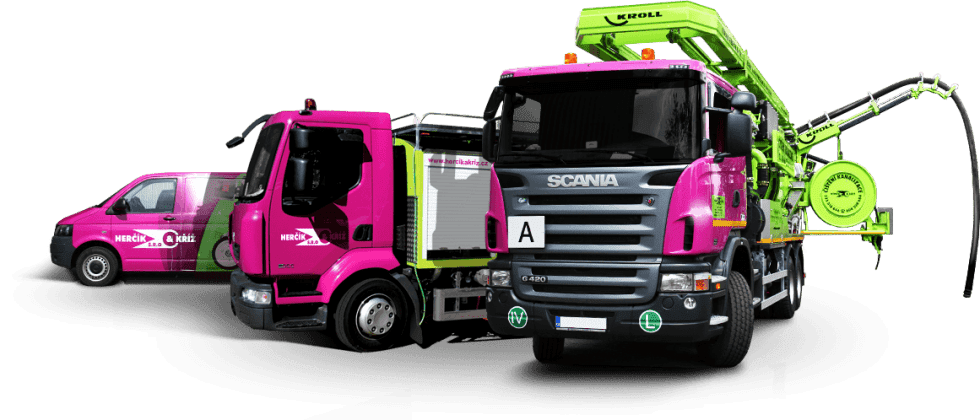 Need to empty a reservoir, sludge tank? Need to drain a flooded basement or elevator shaft after a rainstorm? We suction, drain and remove it:
Grease separators in restaurants, kitchens and similar facilities
Sludge from wastewater pumps, reservoirs and tanks
Excrement from cesspools and septic tanks
Water and waste from flooded spaces
We use equipment that's 4 times more powerful than standard cleaning and suction vehicles. We're faster and represent value for money. After removing dirt and sludge, we clean your reservoir and connected pipeline using pressurised water if necessary.
For 227 years we've been keeping sewage flowing. Our outstanding services include excrement removal from cesspools as our 18,000 satisfied customers and quality certificate can vouch for. We solve
all problems with sewage
, so look no further. And we're fast.